Every Child and Youth Can Thrive
For four decades the Youth Law Center has helped to transform the lives of tens of thousands of children by forging systemic and sustained change within the foster care and juvenile justice systems. Your support extends our reach, amplifies our voice and deepens our impact.
Foundation Partners
Foundations and other grantmakers are key partners in YLC's most innovative work. We invite you to learn more and join our list of partners.
If you are interested in becoming a grant partner, contact Jennifer Rodriguez, YLC's Executive Director, by email or phone or (415) 543-3379, ext 5.
Unsung Heroes Event
Each year, the Youth Law Center hosts Unsung Heroes, a celebration of everyday people who make a difference in the lives of children in the juvenile justice and foster care systems. We welcome sponsors at all levels to help underwrite the costs of this free reception and to provide vital general support to further our work for vulnerable children.
The Loren Warboys Unsung Hero Awards honor the legacy of our first managing director, Loren Warboys. Loren's expertise and commitment to advocacy for children in the juvenile justice system particularly in the areas of education and mental health services was unparalleled. A founding staff member Loren worked at YLC from 1979 until his untimely death from leukemia in 1999.
To learn more about sponsorship, please email Selina Weiss, Development & Communications Coordinator.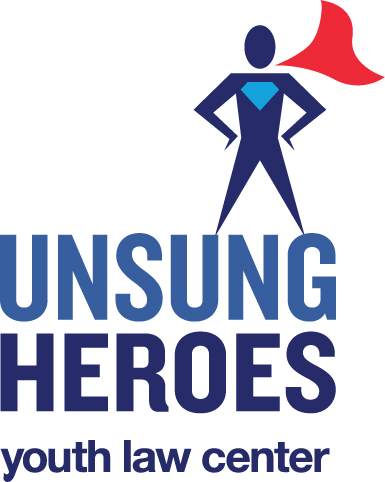 Honorees
Mary Dozier
Amy E. du Pont Chair, Professor of Psychological And Brain Sciences, University of Delaware
Mary Dozier is Professor of Psychological and Brain Sciences at the University of Delaware.  She obtained her Ph.D. from Duke University in 1983. She was named the Amy E. DuPont Chair in Child Development in 2007, and in 2016 was named the Francis Alison Professor, the university's highest faculty honor.  Over the last 25 years, she has studied the development of young children in foster care and young children living with neglecting birth parents, examining challenges in attachment and regulatory capabilities. Along with her graduate students and research team, she developed an intervention, Attachment and Biobehavioral Catch-up, that targets specific issues that have been identified as problematic for young children who have experienced adversity.  This intervention has been shown to enhance children's ability to form secure attachments, and to regulate physiology and behavior normatively, among other things. Dr. Dozier is currently conducting randomized clinical trials examining the effectiveness of this intervention with high-risk birth children, foster children, and internationally adopted children, work that has been supported by the National Institute of Mental Health since 1989. She was on the Institute of Medicine's Committee on Child Abuse and Neglect, was an associate editor of Child Development, and serves on a number of advisory and editorial boards. She received the International Congress on Infant Studies' Translational Research Award in 2018, and has been named the 2019 recipient of the APA Urie Bronfenbrenner Award for Lifetime Contribution in Developmental Psychology in the Service of Science and Society.
Mark Soler
Executive Director, Center for Children's Law and Policy
Mark Soler has been the Executive Director of the Center for Children's Law and Policy, a public interest law and policy organization in Washington, DC, since 2006. From 1978 until 2006, Mark was Senior Staff Attorney, Executive Director, then President of the Youth Law Center.  While at YLC, he and his colleagues worked in more than 40 states on juvenile justice, child welfare, health, mental health, and education issues, and litigated successfully in 16 states on behalf of children whose rights have been violated in juvenile justice and child welfare systems. At CCLP, he has led multi-state initiatives in juvenile detention reform, reduction of racial and ethnic disparities in the juvenile justice system, and elimination of solitary confinement for young people.  He has written more than 20 articles and book chapters on civil rights issues and the rights of children, and has taught at Boston College Law School, the Washington College of Law at American University, Boston University School of Law, the University of Nebraska Law School, and San Francisco State University. He has received awards for his work from the American Psychological Association, American Bar Association, Alliance for Juvenile Justice, and Office of Juvenile Justice and Delinquency Prevention.  Mark graduated from Yale University and Yale Law School.
Will Lightbourne
Director, California Department of Social Services
Since Will Lightbourne's appointment by Governor Jerry Brown to be director of the California Department of Social Services in April 2011, Will has led groundbreaking reform efforts to ensure children in foster care receive excellent parenting by reducing the use of congregate care, including shelter care, and investing in family alternatives and supports. As a state and local agency leader, Will has worked closely with youth and families to lead efforts to transform child welfare to prioritize every child living in a home where they are loved and supported. Prior to becoming CDSS director, Will served for eleven years as Santa Clara County Social Services Agency director where he led closure of the Santa Clara County Children's Shelter, and instituted policy and practice changes to support family care and increased family and youth involvement in decision making. Additionally, he served for ten years as director of county human services agencies in San Francisco and Santa Cruz counties, and before that served as director of Catholic Charities of the Archdiocese of San Francisco.
See all past honorees of the Loren Warboys Unsung Heroes Award.
If you have any questions, please email Selina Weiss, Development & Communications Coordinator.
Stay Informed About Our New Work