Through YLC's Pathways to Higher Education work, we are expanding the number of postsecondary education opportunities available to young people who are currently or have been involved in the juvenile justice system in California.
This innovative work re-imagines higher education as an important habilitation anchor to bring youth back to their communities and offer the opportunities they need to succeed.
Youth want to continue their education and they have the resilience and potential to succeed and lead. We can create the practices, policies and resources so every youth can fulfill their dreams.
Student Voice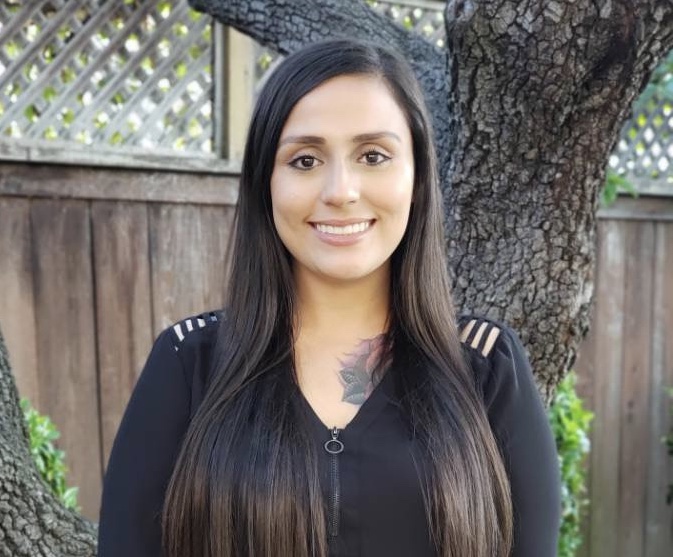 Jacqueline Rodriguez
Student, Youth Education Advocate, and Mother
College of San Mateo, San Mateo, CA
"College has given me a second opportunity to educate myself and to learn about things I am passionate about. By being educated and going to school, I can reach my full potential and find a way forward with my life. That's so important for me and for my children, too. Going to college is a really big deal, given what I went through being in the juvenile justice system. When I was younger, folks gave up on me, and I gave up on myself. When I was in juvenile hall, girls camp, or group homes, I never thought about pursuing higher education. When I was incarcerated, everything seemed so impossible. Without programs like Project Change, children in halls and camps have no hope or guidance. It's like game over for them. And yet, kids in juvenile hall have so much knowledge. They are so smart. But because they have no opportunity, they don't have a chance to use their intelligence which is so heartbreaking and such a waste of time. Education saved me. College is a way for me to show that I can accomplish what I set my mind to and prove people wrong who said I wouldn't accomplish anything. Knowledge is power. Knowing what is going on around you prepares you to change things you don't think are right. Going to college expands my thinking and allows me to stand up for people's rights and to do the advocacy I'm doing now. Through my college education, I am changing my life, and now I can give back to my community and to the people who have helped me through my journey."
News & Updates
2019 Pathways to Higher Education Statewide Conference program
August 5, 2019 – Youth Law Center is excited to share the program for the 2019 Creating Pathways from Youth Incarceration to Higher Education statewide conference! This year's event will feature opening remarks from Dr. Monte Perez, President, LA Mission College; Hon. Tony Cárdenas, US House of Representatives, 29th District; Hon. Luz Rivas, California Assembly Member, 39th District; Terri McDonald, […]
2019 Pathways from Youth Incarceration to Higher Education Statewide Conference
Thank you to everyone who joined us the for the second annual Creating Pathways from Youth Incarceration to Higher Education statewide conference! Our 200+ conference attendees from 24 California counties included local, state, and federal policy makers, probation and higher education leadership and staff, community based organizations, students, foundations, and more. Participants learned from each other and worked together to find new and innovative ways to better support youth with juvenile justice system involvement reach their highest education goals. Thank you to all of our guests, panelists and presenters, students, our funder The California Wellness Foundation and to our co-hosts Los Angeles Mission College for making this year's conference an inspiring and successful event!
Stay tuned for upcoming videos and toolkits from the 2019 conference!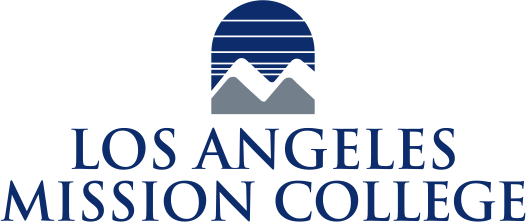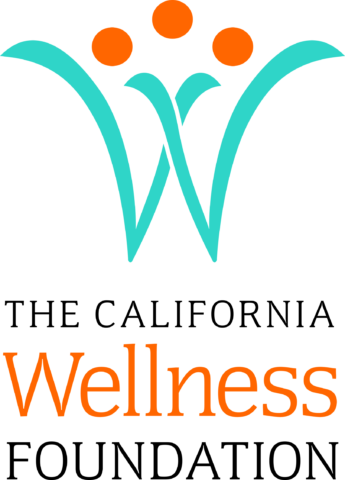 Resources
Closing the Extracurriculars Gap: Prioritizing Extracurricular Activities as a Key Intervention for Children and Youth in Foster Care and Juvenile Justice
January 2019 – This Youth Law Center report describes the benefits of extracurricular participation for youth, families, and communities; highlights the legal and policy supports for extracurricular participation for system-involved youth; lists system barriers to extracurricular participation; explores ways to overcome those barriers; and makes recommendations to increase extracurricular participation for system-involved youth. The report notes that extracurriculars are crucial for access to higher education, not only to have a competitive college application and help secure funding, but also to build the skills and connections youth need to succeed in college.
For more resources, please visit the Education Access section of our Resource Library.
Featured Q&A
Question
Do students have to have a high school diploma to enroll in community college classes?
Answer
In California, community colleges can admit students with high school diplomas or equivalents, students without a high school diploma who are 18 or older, or high school students in dual enrollment programs. Students without high school diplomas do not qualify for federal financial aid, and may need to obtain a diploma or equivalent in order to complete certain majors or to transfer to a four-year school. 
High School Diploma
Students can earn their high school diploma by meeting local district requirements. Some students may also be eligible to earn a high school diploma under the California state requirements. Under Ed Code 51225.1, foster youth, probation-involved youth, and homeless youth who transfer schools after their second year of high school may be eligible to graduate with 130 credits, rather than meeting their local district's graduation requirements; this is often referred to as AB 167/216 graduation. AB 167/216 graduation helps young people who often move between different school districts stay on track to graduate, as credits that count towards graduation in one district may not count towards graduation in another. 
Equivalents to High School Diploma
The California Department of Education (CDE) has approved three high school equivalency tests for students 18 or older, or in some cases 17. They are the GED, HiSET, and the TASC. These tests must be taken at official testing sites to be valid. Students who are 16 or older, or younger students who meet specific criteria, can take the California High School Proficiency Exam (CHSPE) to earn an equivalent to a high school diploma.
Dual Enrollment
High school students can enroll in community college through dual enrollment programs. These programs can exist in juvenile halls and camps- several community colleges in California currently offer tuition-free in-person and/or online dual enrollment classes to high school students in juvenile halls, camps, court schools and alternative schools, through partnerships with probation departments and County Offices of Education. 
For more FAQ, please click here.
Special Thanks
Funded by a grant from The California Wellness Foundation.
Pathways to Higher Education Statewide Steering Committee working together with Youth Law Center:
Katie Bliss
Project Director, San Mateo County Community College District, Project Change
Dr. Kimberly Born
Education Administrator, Title I Program Policy and Guidance Office, CA Department of Education
Heather Bowlds
Interim Director, Division of Juvenile Justice
Dr. Jesus Corral
Senior Director of Education Services, Los Angeles County Probation Department
Nick Esquivel
Specialist, CA Community College Chancellor's Office
Charles (Chuck) Fischer
Executive Director, Alternative Ed, Riverside County Office of Education
Ron Galatolo
Chancellor, San Mateo County Community College District
Colleen Ganley
Program Specialist, Student Services Division, CA Community College Chancellor's Office
Shimica Gaskins
Executive Director, Children's Defense Fund - California
Stephanie Johnston
Supervisor III, Student Supports and Family Involvement Services, San Diego COE, Juvenile Court and Community Schools
Jeffrey S. Kim
Program Director, CA Wellness Foundation
Honorable Katherine Lucero
Superior Court Judge, Santa Clara County Juvenile Justice Court
Kim McGill
Organizer, Youth Justice Coalition
Stephanie Medley
Director of Education and Justice, RYSE Center
Sean T. Morrill
Division Director, San Joaquin County Office of Education, CA County Superintendents Educational Services Association (CCSESA)
Chief Allen A. Nance
Chief Probation Officer, Juvenile Probation Department, San Francisco County, Chief Probation Officers of CA (CPOC)
Dr. Monte Perez
President; Board Member, Los Angeles Mission College; Los Angeles County Office of Education
Dr. Matt Perry
Asst. Superintendent, Sacramento County Office of Education, CA County Superintendents Educational Services Association (CCSESA)
Anthony Robles
Youth Organizer, Youth Justice Coalition
Reggie Thompson
Associate Superintendent of Schools, Riverside County Office of Education, Riverside County Office of Education
Rosalinda Vint
Executive Director, Women of Substance, Men of Honor
Stay Informed About Our New Work