Through YLC's Pathways to Higher Education work, we are expanding the number of postsecondary education opportunities available to young people who are currently or have been involved in the juvenile justice system in California.
This innovative work re-imagines higher education as an important habilitation anchor to bring youth back to their communities and offer the opportunities they need to succeed.
Youth want to continue their education and they have the resilience and potential to succeed and lead. We can create the practices, policies and resources so every youth can fulfill their dreams.
Student Voice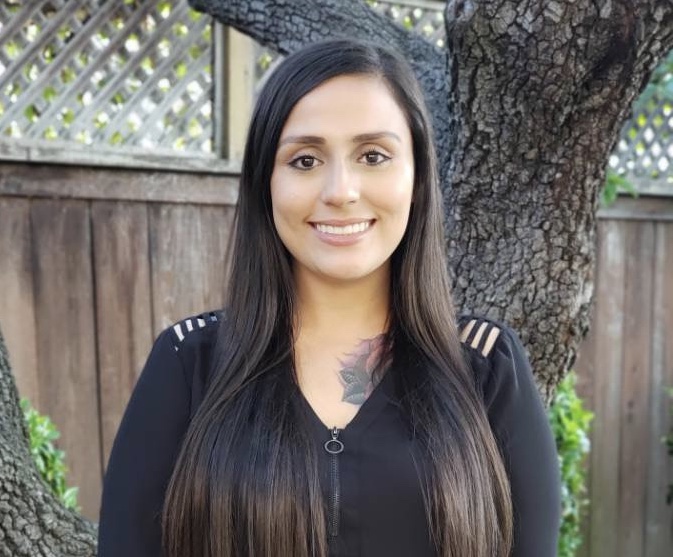 Jacqueline Rodriguez
Student, Youth Education Advocate, and Mother
College of San Mateo, San Mateo, CA
"College has given me a second opportunity to educate myself and to learn about things I am passionate about. By being educated and going to school, I can reach my full potential and find a way forward with my life. That's so important for me and for my children, too. Going to college is a really big deal, given what I went through being in the juvenile justice system. When I was younger, folks gave up on me, and I gave up on myself. When I was in juvenile hall, girls camp, or group homes, I never thought about pursuing higher education. When I was incarcerated, everything seemed so impossible. Without programs like Project Change, children in halls and camps have no hope or guidance. It's like game over for them. And yet, kids in juvenile hall have so much knowledge. They are so smart. But because they have no opportunity, they don't have a chance to use their intelligence which is so heartbreaking and such a waste of time. Education saved me. College is a way for me to show that I can accomplish what I set my mind to and prove people wrong who said I wouldn't accomplish anything. Knowledge is power. Knowing what is going on around you prepares you to change things you don't think are right. Going to college expands my thinking and allows me to stand up for people's rights and to do the advocacy I'm doing now. Through my college education, I am changing my life, and now I can give back to my community and to the people who have helped me through my journey."
News & Updates
Youth in juvenile facilities eligible for Cal Grant funding
February 27, 2020 – For the first time, the California Student Aid Commission will be sharing that youth in juvenile facilities across the state of CA can get financial aid for college. Yesterday, CSAC updated their Cal Grant Handbook, an important tool used by teachers, counselors, and administrators, to say that youth in juvenile facilities who are under the jurisdiction of […]
2020 Pathways from Youth Incarceration to Higher Education Statewide Virtual Conference
Please join us for YLC's 3rd annual virtual statewide conference on pathways to higher education for juvenile justice involved youth! Across California, youth, families and advocates are leading efforts to end incarceration of youth by radically rethinking what it means to promote safety and well-being for young people who are involved in the juvenile justice system. Post-secondary institutions are a critical resource for communities who are looking for new structures outside the delinquency system that can support youth in accessing opportunity so they can avoid detention and return to their communities successfully. We look forward to providing opportunities to share models of success, new opportunities to fund and sustain this work, and to network and brainstorm together.
We invite you to attend this event with a team of community partners who will be key to developing a local action plan for engaging higher education as an alternative to incarceration in your county. Who should attend? Probation staff, defense attorneys, prosecutors, community based organization staff, policy makers, judges, and community college staff — people interested in advancing the conversation about higher education for justice involved young people in their communities.
When: Tuesday, November 10th, 2020. 1:30 PM – 4:30 PM PST
Where: Zoom. Space is limited so register by October 9th to reserve your spot. Register here.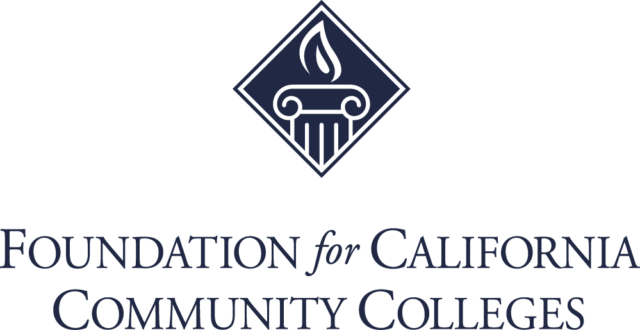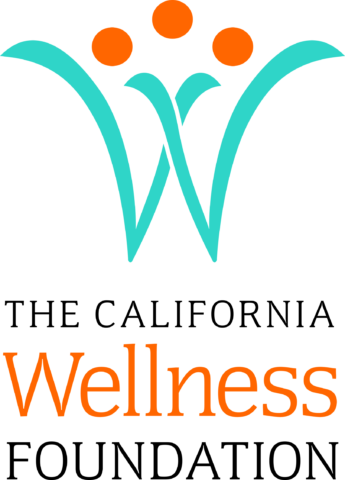 Resources
CA Assembly Bill 1354 – Fact Sheet
December 2019 – This fact sheet provides basic information about Assembly Bill 1354, signed into law in 2019 and effective on January 1, 2020. The AB 1354 fact sheet describes which youth are eligible for online college courses, what programs are available, and who is responsible for providing them. The fact sheet can help youth and parents understand the programs and supports the youth are entitled to under this new law and can help agency personnel and advocates explain details of the new laws to their colleagues and clients.
For more resources, please visit the Education Access section of our Resource Library.
Featured Q&A
Question
Are youth with juvenile justice system involvement "wards of the court" on the FAFSA?
Answer
It depends on the youth's individual circumstances. Not all youth with juvenile justice system involvement are "wards of the court" for the FAFSA, but some are. If a youth is a ward of the court on the FAFSA, it can make it easier for them to complete their financial aid paperwork, as wards of the court are considered "independent" students", and don't have to provide parental financial information. 
For FAFSA purposes, a youth is a dependent or ward of the court if, after the age of 13, they had a foster care placement order. This placement order could be through the child welfare system or through probation. If the youth was placed outside of their parent's or guardian's home in a place other than a juvenile detention setting, for instance in a group home, treatment program, or other family member's home, they are considered a ward of the court for the FAFSA. If they were in a foster care placement before entering the juvenile justice system, they qualify as a dependent or ward of the court, as long as they were in foster care, even only for a day, after turning 13.
In the juvenile justice system "ward of the court" means something different than it does on the FAFSA, which can lead to confusion. Sometimes people think that anyone who has been in juvenile hall or on probation qualifies as a ward of the court for FAFSA. This is incorrect. On the other hand, sometimes people get confused and think that anyone who has been in the juvenile hall or on probation is definitely not a ward of the court for FAFSA. This is also incorrect; many youth who have been involved in the juvenile justice system have also been in foster care, whether before they entered the juvenile justice system, or as a result of their justice system involvement.
Remember: Foster youth can be supervised by a child welfare agency or by probation.  Probation-supervised foster youth are foster youth, who have the same rights and eligibility for supportive programming, benefits, and financial aid as child-welfare supervised foster youth. Involvement with the juvenile justice system does not "erase" or "reset" prior involvement with the child welfare system—note that this is different from the way the law worked prior to 2009, before FAFSA changed its definition of ward of the court. One important source of financial aid for probation-supervised foster youth is the Chafee Grant, which provides extra money for foster youth to go to college, if they apply and meet the other eligibility requirements. 
Special Thanks
Funded by a grant from The California Wellness Foundation.
Pathways to Higher Education Statewide Steering Committee working together with Youth Law Center:
Katie Bliss
Project Director, San Mateo County Community College District, Project Change
Dr. Kimberly Born
Education Administrator, Title I Program Policy and Guidance Office, CA Department of Education
Heather Bowlds
Interim Director, Division of Juvenile Justice
Tarana Chapple
Dean of Academic Support and Learning Technologies, College of San Mateo
Dr. Jesus Corral
Senior Director of Education Services, Los Angeles County Probation Department
Nick Esquivel
Specialist, CA Community College Chancellor's Office
Charles (Chuck) Fischer
Executive Director, Alternative Ed, Riverside County Office of Education
Colleen Ganley
Program Specialist, Student Services Division, CA Community College Chancellor's Office
Shimica Gaskins
Executive Director, Children's Defense Fund - California
Stephanie Johnston
Supervisor III, Student Supports and Family Involvement Services, San Diego COE, Juvenile Court and Community Schools
John Keene
Chief Probation Officer, San Mateo County, Chief Probation Officers of CA
Jeffrey S. Kim
Program Director, CA Wellness Foundation
Leslie LeBlanc
Specialist, Academic Planning and Development, Educational Services and Supports, CA Community College Chancellor's Office
Honorable Katherine Lucero
Superior Court Judge, Santa Clara County Juvenile Justice Court
Kim McGill
Organizer, Youth Justice Coalition
Aaron McVean
Vice Chancellor, Educational Services and Planning, San Mateo County Community College District
Stephanie Medley
Director of Education and Justice, RYSE Center
Sean T. Morrill
Division Director, San Joaquin County Office of Education, CA County Superintendents Educational Services Association (CCSESA)
Dr. Monte Perez
President; Board Member, Los Angeles Mission College; Los Angeles County Office of Education
Dr. Matt Perry
Asst. Superintendent, Sacramento County Office of Education, CA County Superintendents Educational Services Association (CCSESA)
Anthony Robles
Youth Organizer, Youth Justice Coalition
Reggie Thompson
Associate Superintendent of Schools, Riverside County Office of Education, Riverside County Office of Education
Rosalinda Vint
Executive Director, Women of Substance, Men of Honor
Stay Informed About Our New Work